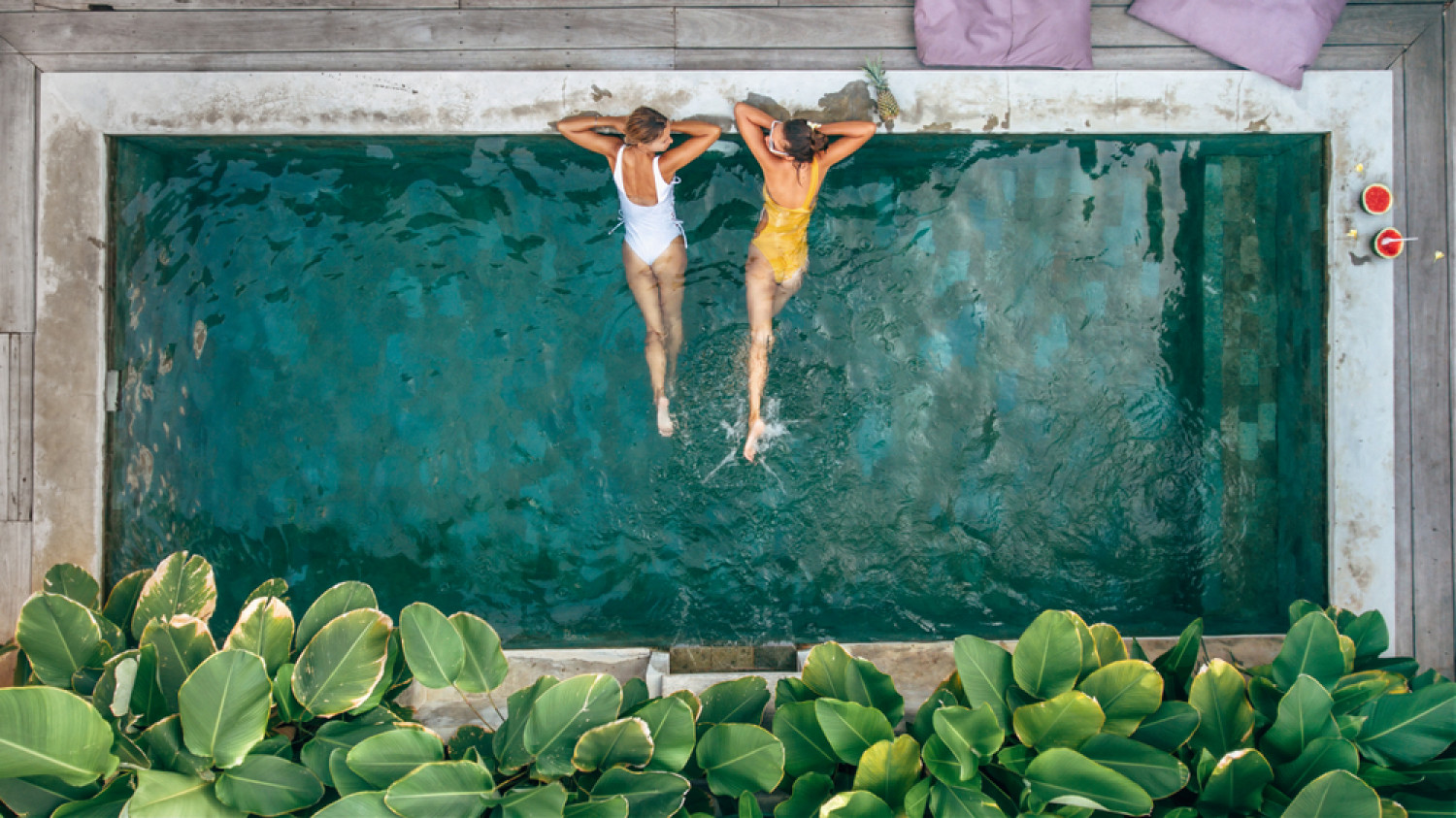 Pool Opening / Closing
Located in Southampton and serving surrounding areas
Winter is over, the snow has melted, the howling wind and pounding rain are a distant memory and you have months of warm and sunny weather to look forward to. And where better to enjoy this rise in temperature than relaxing beside or taking a dip in your swimming pool. However, to maximize your pool time this spring and summer, it is essential that you contact the pool opening specialists as soon as possible to ensure that your pool is operating at its best when it is needed the most.

At Tri-M Pool Care, we take away all the difficulties of opening your residential pool. Our fully certified pool maintenance team has years of combined experienced in all areas of pool opening and are here to help. Call us today to schedule a free pool appraisal.
Do-It-Yourself or Hire a Professional Pool Opener?
Some homeowners think that they can open their pools themselves. While it is true that some pool owners are better at it than others, the fact of the matter is that a job of this magnitude needs the professional touch.

Tri-M Pool Care offers a comprehensive and all-inclusive pool opening service that has served residential pool owners for decades. We offer an efficient and affordable package for new and existing customers that is unrivalled.
Get Your Swimming Pool Ready for Summer!
---
Our years of experience in pool opening means that we will cover every single aspect of maintenance, repair and cleaning that your pool will need to get it back to its best for the summer months ahead. This includes:
Removing leaves, twigs and other debris that may have accumulated under the pool cover during the winter months.
Extracting the pool cover and washing it thoroughly before storing it in your selected location.
Thoroughly deep cleaning the handrails, exterior tiles and deck area surrounding the pool.
Checking water and chlorine levels to ensure that your pool has the correct chemical balance.
Testing the heater and water filter to ensure they are operating well. Ordering and installing any new pieces that may be needed.
Vacuuming the entire pool with our cutting-edge pump system that will ensure every inch of your pool is clean.
Examining backwash filtration systems to ensure that they are operating at an efficient level.
Checking for any leaks or discrepancies that may cause a leak during the season. Applying adhesive water-proof material to ensure leaks are repaired without changing the appearance of the pool.
The sun has become a less frequent visitor, the temperature has dropped and those grey clouds that seemed an eternity away a few short months ago are appearing more and more on the horizon. While you might not want to admit it, it is clear that winter is approaching and it is crucial that you take the necessary measures to ensure that your pool is closed correctly.

At Tri-M Pool Care, our specialized team of pool maintenance professionals have decades of combined experience in every aspect of the pool closing process. That is why if you call us today we can guarantee that we will be able to schedule an appointment for our team to visit your home or business within three working days. From there, we can have your pool closed within three to six hours.
In-ground Pool Winterizing
Pool closing time is often a sad part of the year. The weather is getting colder, the sun is making way for clouds, it's windy and rainy, and the leaves are changing color. The summer days spent swimming and bathing by the pool are now but a distant memory and it is common for pool owners not to want to spend too much of this time thinking about their pool. However, failing to close or winterize your pool correctly can and will result in lasting damage to it, resulting in you being unable to enjoy it fully next summer.

Tri-M Pool Care has developed a reputation that is built on providing an unrivalled pool closing service to residential pool owners.
Winterize Your Pool with Tri-M Pool Care
---
We have been proud to serve pool-owners for decades so, it's safe to say, that we know a thing or two about closing up a pool. So whether your pool is an in-ground pool, you can rest assured knowing that our professional team will use the most advanced and trusted techniques to ensure your pool remains in the best condition possible for next spring. Upon completion of the initial appraisal, our team will:
Carefully unpack your pool cover, water tubes and plugs. If you are a previous customer, we will have already decided on a good location to store your pool supplies so we can easily find them. If not, then we might need a little help!
Disconnect your pump and filter completely.
Drain any heaters to ensure no residual water is resting in the heater during the winter months.
Vacuum out all jet pipes and skimmer sides using a state-of-the-art air compressor.
Remove all diving boards and adjoining ladders before testing the water level one final time.
Carefully place the cover over the pool, finalizing the winterizing process.